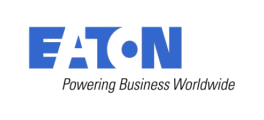 Job Description
JOB PURPOSE

This position is responsible for Accounts Payable and Inter Company transactions. To provide the management analysis of Vendors ledger, Co-ordination with Commercial department for analysis and review of new and existing vendors. Monthly journal recurring entries, reconciliation of Inter Company accounts. Making schedules of AP Accounts for Inter Company and Trade Vendors. Assist the Senior Account Officer in closing of monthly accounts.

KEY ACCOUNTABILITIES

•Enter trade payable invoices and make payments as per due dates
•Make IC payments as per due dates
•Enter journal entries, Accruals & Payables
•Matching / Coding invoices upon receipts of suppliers' invoices
•Processing (every 15th & 30th) automated payment run through SAP for specified payments
•Processing of payment for Third party non recurring Vendors
•Reconciliation of vendor's statement of accounts and follow up for discrepancies
•Co-ordination with Commercial department for analysis and review of new and existing vendors
•Maintaining Proper Filing for accounts payable, payments, and goods received
•Prints Remittance Advice upon execution of payment and sends to vendors respective emails
•Checking of Expense claims of employees and reimburse the same every payment run
•Enter the expense claims via SAP
•Asking the employees to identify any personal calls to be charge against their account
•Assisting salesmen for any queries asked
•Assist the Senior Accountant during Payroll
•Assume responsibility of Accounts Supervisor when not available
•Liaise with suppliers by telephone / email to resolve any queries and payment or invoices issues
•Assist for semi-annual and yearly physical inventory counts
•Run all reports related to vendors
•Run Good Receipt/ Invoice Received (GR-IR) reports at month end to ensure all goods received were recorded
•Actively participate in periodic and annual closing activities
•Prepare monthly schedule for all Accounts Payable reports

•Assisting for Audit requirement

•Receiving couriered documents & parcel in behalf of the employees and distribute the same
Skills
•Good interpersonal skills are a necessity
•Previous experience as Accounts Officer
•Good communication skills, both written & verbal are essential.
•Analytical and detail conscious with a commitment to excellence.
•Well organised and able to manage multiple tasks effectively.
•Highly ethical and can work in a team.
•Advanced PC skills
•Good general level of education
•Excellent communication skills
•Ideally, the candidate will have at least two years working experience in a similar office environment
•Computer Literacy: A medium to high level of computer literacy is required particularly relative in the use of the Microsoft and preferably in SAP.
Education
Bachelors degree