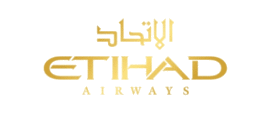 Job Description
To deliver an outstanding customer service experience for all our guests travelling through Abu Dhabi Airport.

Responsibilities:

- Control as directed, flight-handling activities such as flight editing, check-in, transfers, boarding etc, in order to ensure a high service standard.
- Acts as point of liaison for 3rd party check-in staff, monitoring third party activities to ensure that services are delivered in accordance with Etihad Airways values and requirements.
- Plays an active role during delays and disruption whilst ensuring that our guests are cared for in the most appropriate manner.
- Provides meet and greet, escort and queue combing duties as required.
- Takes an active role in emergency response and business continuity activations and exercises.
- Ensures that opportunities to optimize excess baggage revenues are identified and delivered.
- Meets and greets guests, paying special attention to those with special needs.
- Other ad hoc duties as detailed by the business as and when required.
- Responsible and accountable for identifying safety risks in accordance with risk assessment process, and ensures that adequate risk mitigation steps are appropriately implemented in order to ascertain safety within the workplace.
Skills
Requirements:

- Minimum secondary education with 1-3 years customer service experience; airline experience is an advantage.
- Strong written and verbal English language.
- Computer literate.