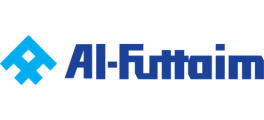 Job Description
About the Business:

Hertz is the worldwide market leader in car rental and leasing. It has been in operation since 1918. With over 7,000 locations in more than 150 countries Hertz manages over 700,000 vehicles around the world.The Hertz UAE franchise started in 1993 and has grown into an operation that is the top car rental and leasing company in the UAE. Hertz has the largest purpose built rental facility in the Middle East, the largest airport counter in Dubai and the youngest fleet in the market. The company continues to strengthen its position in the market by consistently introducing innovative and customer focused services, as well as regularly training its staff at all levels.

About the Job:

We are currently looking to recruit highly enthusiastic Customer Service Representative for our Hertz team based in Dubai. Reporting to the Branch Operations Manager the job purpose is as follows:

To improve overall customer satisfaction by ensuring that the customer is dealt with in a pleasant and professional manner by adhering to agreed Hertz standards concerning Vehicle delivery and collection, service and maintenance, end of contracts, exchanges and transfers.


* Supervising/Guidance

Acting as a mentor to the drivers to help them understand the importance of delivering a great customer service experience.

Ensure they understand what is expected from them at work to meet the overall department targets.
* Reporting

Take on ownership of additional reporting such as Daily vehicle inventory, registration renewal, vehicle check in, excess mileage, etc to improve the overall efficiency of the department.
* Service Advisor

Attend to customer queries concerning service and maintenance.

Book the vehicle for its periodic service and maintenance based on its current mileage.
* Customer complaints and resolution

Ensure all policies and procedures are strictly adhered to ensure customer satisfaction.

Where required customer challenges are escalated to the Supervisor/Manager as per process agreed.
* Registration Renewal

Ensure all rented vehicles have an updated registration copy.

All expired/expiring vehicle registrations are renewed on time.
Skills
About You:

To be successful in winning this role, you will have the following skills/experience:

Minimum Qualifications and Knowledge:
* Diploma or Degree in any discipline course
* At least 2 years experience within a customer service role
* PC literate with MS Office skills
* Hospitality background, understanding of vehicle rental will be an advantage.

Job-Specific Skills:
* Fluent in English language skills
* Good communication skills both written and oral
* Prepared to work on shifts
* Flexible to work in different Hertz locations

Behavioural Competencies:
* Excellent organisational and time management skills
* Ability to work well as a team with 100% customer focus
* An enthusiastic, flexible and positive attitude towards providing excellent service to our customers.
* Excellent communication skills, team player, planning and organization, and problem solving skills.