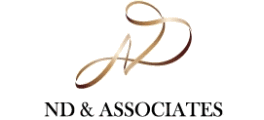 Job Description
An Office based job with responsibility to work autonomously, and as a team member, with direct contact to regional and rig management organizations.

Duties:
• Support all Company's assets and regions to ensure Mechanical Drilling Equipment is maintained to its optimal operating condition to maximize uptime.
• Works across all Assets and all functions within the company providing of reference for managing all maintenance work.
• Plays a pivotal role in developing, maintaining and deploying the maintenance strategy to the Assets and functions, along with managing the planning input tools and relationships at the front end and the maintenance performance at the back end of the process.
• Prepare and maintain maintenance strategies for Mechanical Drilling Equipment.
• Technical review all major down time events related to Mechanical Drilling Equipment:
o Root Cause Analysis
o Maintenance in place during event and recent history
o Maintenance tasks available in Standard Job Library
o Remedial action follow up in Synergi
• Development, review and initiation of Maintenance Standard Jobs – mechanical.
• Review of mechanical system designs and maintenance routines to maximize equipment uptime.
• Assist with ensuring that company policies and procedures for equipment maintenance and repairs are adhered to.
• Review and development on maintenance based KPI's
• Generation and revision of Company's maintenance Directives.
• Follow up used equipment overhauls and repair for compliance and certification
• Assist with ensuring that company policies and procedures for equipment maintenance and repairs are adhered to.
• Follow-up with vendor and manufacturer issues as and where required in order to achieve maximum results on Company's set goals and objectives.
• Follow up on the implementation of corrective actions arising from vendors Product Information Bulletins and Safety Alerts and alerts
• Direct timely review and distribution of latest alerts, bulletins and advisories to all appropriate users and assets
• Participate in strategic planning for 5 year SPS survey – equipment specific to support operations
Skills
• Must have a minimum 6 years relevant experience from drilling contractor environment and/or international drilling equipment manufacturer and degree holder in Engineering.
• Experience in drilling equipment maintenance, overhaul and repair
• Experience in maintain top drives, drawworks, crown and travelling blocks, mud pumps and pipe handling systems, rotary tables, iron roughnecks, hydraulic catheads, thrusters (preferred).
• Excellent planning and organizational skills with high attention to details.
• Skilled in software applications: MS Office, MS Project, Oracle & SAP
• Must possess a systematic and analytical work style.
• High and proven, level of report writing.