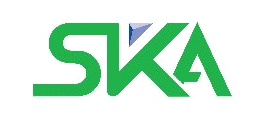 Job Description
• Register guests according to procedures and assists VIP guests
• Respond to incoming calls in a timely and professional manner
• Operate the telephone system for internal and external calls
• Coordinate meeting room facilities and/or conference facilities
• Handle petty cash requirements of the drivers, staff villa, tickets and other miscellaneous expenses
• Maintain the cleanliness and appearance of the reception desk and reception area
• Handle all requirements for office stationeries
• Handle and coordinate with Accounts for utility payments of staff villa and office
• Accurately update and finalize transactions with courier companies
• All inquiries are recorded including phone calls, incoming guests and all other related inquiries. Registration book should always be on hand
• Able to provide a proper schedule and usage of conference rooms as per required by staff and guests. Registration will be made for the scheduling of conference rooms. Regular emails to be sent to staff for reminder.
• Ability to monitor in coordination with Procurement Department and complete all office stationeries and make sure that stocks will not deplete; to coordinate directly with the stationery company and keep track of the orders vis-à-vis the invoices and inform Accounts for orders and payments.
• Able to submit report to Finance for all updated petty cash report on a weekly basis; To monitor the cash expenses for office, villa and other miscellaneous charges.
• Able to provide information and transact with courier companies on a timely manner
• Able to file all phone bill records and utility bills
• To liaise with Planters Co. on the supply and maintenance of flowers and plants in the office premises and ensure that all plants are properly maintain.
Skills
• Ability to resolve guests' enquiries and complaints if any.
• Able to assists VIP guests in accordance with company etiquette
• A register book will be on hand to keep track of the guests.
• No guests or staff complaints related to security or reception area.
• Always keep the reception area clean and no boxes or unnecessary materials will be kept at the reception area.