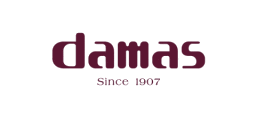 Job Description
1. Coordinate and supervise logistics function in a smooth and cost-effective manner.
2. Verify all documents prepared for import/export.
3. Prioritize & schedule urgent & high value shipments and release them within the lead time.
4. Using correct channels for procurement of goods.
5. Take remedial actions for complex & faulty channels of import/export and transfer of shipments.
6. Verify, control and reconcile petty cash and expense vouchers related to shipping & clearing.
7. Verify allocation of custom duties and other related expenses.
8. Build and maintain good rapport and excellent relations with custom officials.
9. Liaise with government departments, ports, customs & free zone entities to release shipments & intervene to resolve discrepancies.
10. Liaise with suppliers & overseas agents for documentary and shipping process.
11. Prepare MIS reports for Management.
12. Coordination with banks to obtain delivery order.
13. Facilitate timely payments to government departments, shipping agents etc.
14. Safety & security management - timely training & advise subordinates in clearing, handling, storing & distributing valuable goods.
Skills
•Excellent communications skills in English and Arabic
•Thorough knowledge of ports, customs, free zones and shipping procedures.
•Supervisory and leadership skills
•Excellent Interpersonal & Negotiation skills
•Proactive and time bound
•Good analytical skills
•Excellent coordination skills
•Time bound and proactive