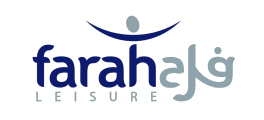 Job Description
In the position of Customer Service Associate (Ambassadors) it will be your responsibility to welcome Guests to the parks, direct queue lines to buy tickets and assist them through the turnstile entrances and exits. You will assist guests with directions to the various rides, attractions, restaurants and other facilities in the park. You will be an integral part of a fun and safe park experience for any guest as you will be the person they come to with their queries, concerns and issues. You will be dealing with adults and children from all parts of the world and your customer service skills will contribute to the experience they have.
Skills
This position requires some experience in a similar role and good command of the English language. In addition, you should be passionate about customer service and have the energy and passion to represent the Ferrari brand image. You should be ready to entertain our guests, take ownership of their requests, have the integrity to do the right thing and be innovative in always improving yourself and the service levels you provide!

A career with Farah Leisure provides a once-in-a-lifetime opportunity to be part of exciting theme parks like Ferrari World Abu Dhabi and Yas Waterworld Abu Dhabi. Besides being part of a large and diverse team you will enjoy an attractive salary package including company provided accommodation, transportation and meals in addition to benefits as per UAE Labor Law.
Do you have what it takes to deliver an "Out Of This World" experience?