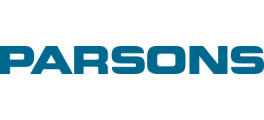 Job Description
• Designs and prepares moderately-complex art and copy layouts, applying established standards and formats from the company's style manual.
• Works with the technical writers/editors and/or the authors/requestors to review artwork, text, and other materials submitted for inclusion in assigned documents.
• May recommend improvements for accuracy of expression, clarity, and consistency with company style.
• Designs and produces reproduction-ready visual graphics, including reports, newsletters, brochures, flyers, slides, charts, plots, diagrams, tables, sketches, isometrics, viewgraphs, posters, signs, and certificates.
• Modifies existing artwork as required.
• Serves as part of a functional team to complete assignments according to schedule.
• Provides reproduction data such as reduction sizing, quantity, and paper/ink selection.
• Performs other responsibilities associated with this position as may be appropriate.
• Production and design of artwork and for proposal documents.
Skills
• Degree in Graphic Design
• Proficient in Adobe Indesign, Adobe Photoshop, and Adobe Illustrator.
• 3 Years working experience.
• Works well in a team.
• Works well under pressure.
• Experience in Proposal/Bid team would be an advantage

.