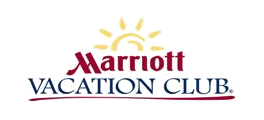 Job Description
Total Package is AED 6,100

REPORTING TO: Marketing Manager

WORKING RELATIONSHIPS:
INTERFACES WITH:Sales Associates
Marketing Associates
MVCI Associates
Marriott Hotel Associates

OVERALL RESPONSIBILITIES:
The primary function of this position is to co-ordinate marketing and direct sales activity and administration in a timely and efficient manner.

ESSENTIAL JOB FUNCTIONS
• Input Leads from all sources to Goldmine system.
• Maintain and Update Goldmine data.
• Replace the reservation administrator.
• Replace to other MKT administrators.
• Export data the TM's and SE's bookings from Goldmine to CCSI.
• Weekly and daily new leads reports.
• Input ME Referrals to Goldmine system.
• Update the daily Log In into Goldmine system.
• Update weekly reports from CCSI to Goldmine system.
• Update successful tours to owners on Goldmine system.
• Reallocate leads as the work instructions.
• Assist the Marketing Executive with the implementation of marketing programs.
• Production of statistical reports from computer system packages as needed and requested - weekly, period, quarterly and year to date.
• To maintain filing system
• Co-ordinate appointments / lead generation
• To receive and respond to correspondence from Direct Mail programmes
• To liaise with marketing companies to support local and regional marketing programmes
• Operate Goldmine Database (lead referral)
• Assist in Linkage, Affinity programmes
Skills
• Ability to multi-task and prioritize workload

• Strong communication and interpersonal skills. Must be able to demonstrate good judgment, discretion and have the ability to communicate confidently and professionally with all levels.

• Excellent written and proof-reading skills.

• The ability to organize and prioritize activities whilst always maintaining high attention to detail.

• The ability to meet deadlines and work in an ever changing environment.

• Proficient computer and typing skills - Microsoft Word, Excel and E-Mail

• Ability to speak and write fluently in English and Arabic.

Other
1. Perform all tasks in a timely manner ensuring all deadlines are met.
2. Perform other related tasks as assigned by management.
3. Comply with MVCI and Marriott International polices and procedures.
4. Be proactive and have a flexible approach to work, meeting the needs of the team and the business at all times.
5. Maintain an attitude and commitment to provide excellent service to all customers and associates. Respond sensitively to the needs and feelings of others, regardless of status or position; accept interpersonal differences and maintain a constructive rapport with all associates and customers.
6. Maintain a working knowledge of all Marriott product lines.
7. Maintain computer systems knowledge (Windows 95, E:Mail, Word etc)
Work with all MVCI colleagues as a team, supporting the needs within that team and those of the business at all times.