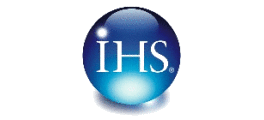 Job Description
Based in Dubai
Competitive
Summary:
IHS (NYSE: IHS) is a leading global source of critical information and insight, dedicated to providing the most complete and trusted data and expertise. IHS product and service solutions span four areas of information that encompass the most important concerns facing global business today: Energy, Product Lifecycle, Security and Environment. By focusing on customers first, IHS enables innovative and successful decision-making for customers ranging from governments and multinational companies to smaller companies and technical professionals in more than 180 countries. IHS has been in business since 1959 and employs approximately 8,000 people in 30 countries through 150 offices worldwide.
General Job Duties
The Marketing Executive Middle East has responsibility for driving the go to market plan within their relevant market. They will manage and implement country marketing campaigns in line with the strategic marketing plan, utilising the appropriate marketing communications mix to include customer events, direct mail, emarketing, telemarketing, social and digital marketing channels, PR and advertising.

As a key member of the EMEA Marketing Team, this role will be critical in increasing our Demand Generation by developing and executing well segmented and targeted lead generation campaigns for Middle East. They will oversee the monitoring of leads and resulting sales from campaign activities and report regularly to the Country Marketing Manager. Closely interact with Middle East Sales leadership for engagement on activities, pipeline monitoring, overall marketing strategy and execution. In addition to this they will implement brand strategy for the region focusing heavily on PR and advertising.
Responsibilities:
• Work with Country Marketing Manager to plan, manage and implement go to market plan for Middle East; define and validating the local KPIs and objectives, in alignment with respective local business targets
• Monitoring ROI – forecasting spend, tracking investment, and ensuring effective execution
• Establish and manage expectations on marketing performance and commitments with local stakeholders
• Engaging with the Industry Marketing team: they will support local execution through sharing of expertise, assets and capacity to run the local marketing plan, owned by the Middle East Marketing Executive
• Rollout integrated campaigns and events in line with the marketing plan to include the research and purchasing of relevant target lists to further develop prospect databases
• Work with external agencies to fulfill creative, telemarketing, event and any other outsourced activities
• Manage the delivery of campaigns on time and within the allocated budget
• Manage appropriate press activities in line with vertical marketing campaigns to include new product announcements, enhancements and partnership news and align with the corporate PR team
• Oversee monitoring of leads and sales for individual campaign activities and report regularly to Country Marketing Manager
• Manage tracking processes for PR and advertising to monitor effectiveness
• Define, rollout and maintain industry and local best practice, inclusive of email legislation
Skills
Qualifications and Background:
• Solid understanding and familiarity with audience-based value propositions, go-to-market formats, digital marketing
• Result- driven, open minded, flexible and versatile in adapting own strategy and decision making to rapidly evolving scenarios
• Marketing advisor attitude: comfortable with proposing innovative ideas and alternative approaches to address market challenges, to concretely apply them and ultimately be recognized as change agent
• Hands-on, able and comfortable with driving marketing execution in first person for an initial period and in perspective to take over an expanded leadership role within 1 – 2 years
• 6-8 years' experience in Sales and Marketing
• Familiar with operating within a matrix organization, cooperating with local and virtual teams
• Excellent communication / negotiation / stakeholder management/ presentation skills
• Lead management expertise, with experience on end to end lead process
• Experience and confidence at presenting at a senior level
• Expertise and experience in B2B marketing
• Local Middle East market knowledge
• Ability and willingness to travel
• Excellent English language skills; Arabic knowledge is a plus